Rosicrucian Alchemy Museum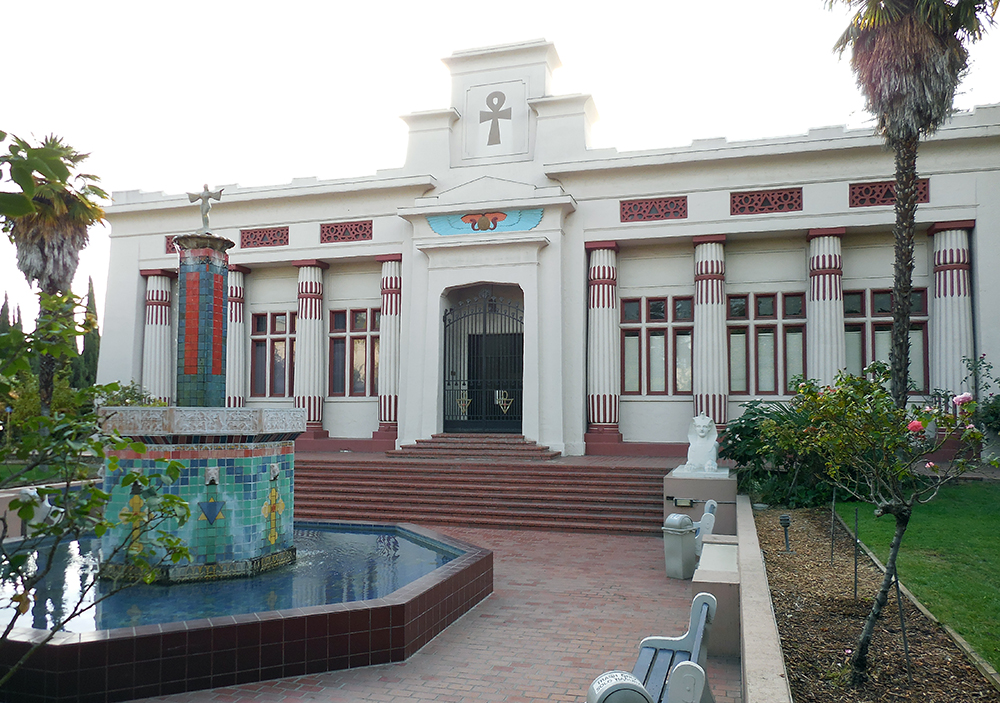 About the Museum
The first Alchemy Museum in the United States is being built at Rosicrucian Park in San Jose, California. When completed, it will be the largest museum of its kind in the world and have its own two-story building (
The purpose of this museum is to introduce guests to the important role that alchemy plays in the Rosicrucian tradition and to share some of its basic elements, including the history of alchemy, its influence on the sciences, and how its methods are applied in mystical teachings and spiritual transformation.
The Project Curator and Designer for the museum is Dennis William Hauck.
Alchemy Museum Preview Exhibit Opens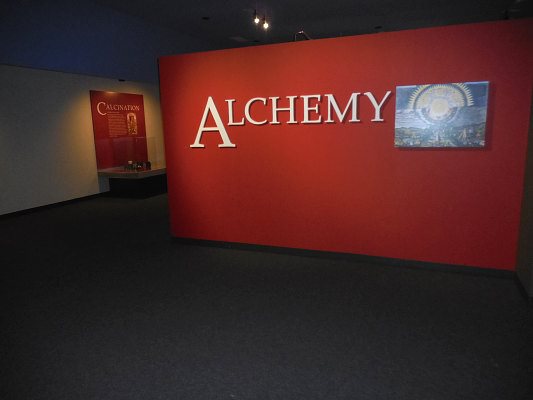 Opening ceremonies for the Alchemy Exhibit on the Rosicrucian campus in San Jose, California, were held over the Summer Solstice weekend June 20-22, 2015. Over 200 people participated in the 2-hour ceremony and tour, as well as other activities including a tour of the grounds and a 6-hour workshop on the operations of alchemy.

The Alchemy Garden in front of the future Alchemy Museum features four elemental gardens representing Earth, Air, Fire, and Water. Each section contains corresponding elemental and planetary herbs in a raised planter formed in the shape of the appropriate alchemical symbol. At the center of the garden, embedded in the ground between the four planters, is the alchemical symbol for the mysterious Fifth Element, the Quintessence. More information:




Alchemy Museum: http://www.metroactive.com/features/columns/Alchemy-Museum-Rosicrucian-Park.html


Alchemy Exhibit: http://www.metroactive.com/features/columns/Alchemy-Museum-Rosicrucian-Egyptian-Museum.html

Alchemy Garden: http://www.metroactive.com/features/columns/Rosicrucian-alchemy-museum-garden.html Alchemy Museum
Facebook Groups:

https://www.facebook.com/Alchemy.Museum and https://www.facebook.com/groups/alchemymuseum/
Alchemy Museum Websites:

http://www.rosicrucianpark.org/alchemy-museum

and

http://www.AlchemyMuseum.info

How You Can Help

There are several ways you can help bring this dream into reality:

You can join our FACEBOOK group to provide feedback and suggestions for this exciting project! Be sure to drop by and like our Rosicrucian ALCHEMY EXHIBITS page.

Please consider making a tax-deductible donation to the museum.

Go to the Rosicrucian DONATIONS page and select "Create a Museum and Lab."

The Museum is looking for books, antique glassware, bottles, utensils, lab equipment, furniture, books, artwork, and other materials. We also need exhibit display items such as flat-screen displays, audio equipment, and lighting. Materials are tax-deductible for the value of the donation. Use the CONTACT form to describe your exhibit materials donation. for more information, visit our EXHIBITS page.